UPLOAD A PHOTO
Upload any photo of your family or friends (it works great with a photo taken with a regular mobile camera). Please make sure that the whole person is clearly visible in the picture if you want it to be included in the illustration. It is only the people itself that we illustrate, all the environment around will be taken away.
SELECT DESIGN
After uploading your photo, it's time to design and choose the size of your poster. You can choose whether you want headlines or the illustration itself.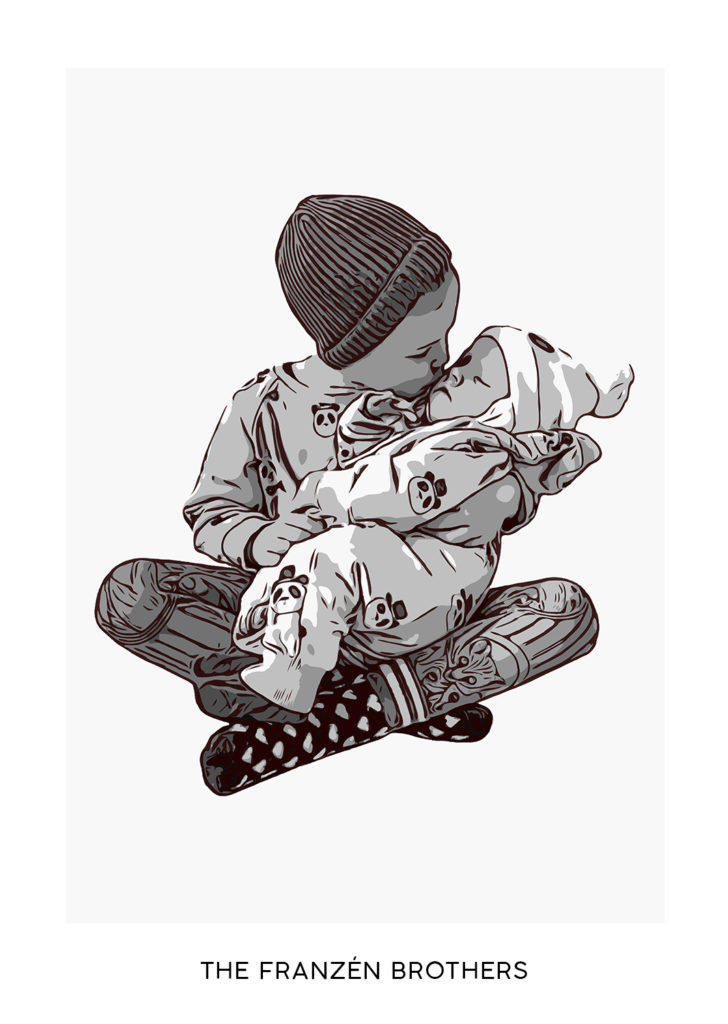 DONE!
Now it's just to continue to the cashier where you pay smoothly with Klarna.
You will receive a preview sent to your mail within 1-2 business days. Once approved by you, the production of your unique poster starts.
CREATE POSTER